«
TRADEGROUP

» Ltd. – IS A FOREIGN TRADE OPERATOR
"Tradegroup" Ltd. — is a foreign trade company, which is engaged with export/import operations on purchase, sale and delivery of goods in the home and in the foreign markets, and has a wide experience in the field of the foreign trade and delivery of the foreign trade cargoes from door to door, and is capable to carry out functions of the foreign trade operator.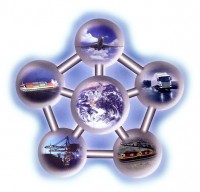 "Tradegroup" Ltd. provides a full complex of service on export and import goods, including the searching of the foreign counterpart, on preparation and fulfillment a trade deal, on granting guarantees of goods payment by the buyer, on realization of forwarding and insurance operations, on execution customs formalities and also advertising and other actions on promotion goods in the home and in the foreign markets, on marketing researches, etc.
THE BASIC KINDS OF THE COMPANY'S ACTIVITY:
— The conclusion of the foreign trade contracts and agreements and their execution;

— Carrying out export/import operations on goods delivery;

— Fulfillment forwarding and insurance operations;

— Passing customs procedures (drawing declarations, getting necessary certificates and allowing documents on import/export goods);

— By order of russian and foreign manufacturers or consumers of goods, carries out marketing researches on promotion goods in the russian market and in the Western Europe, the Near and Arabian East, Asia and Africa and on search new partners worldwide and opens business relations;

— For concrete consumers carries out the search of production for import, and for manufacturers - the search of production outlets for export.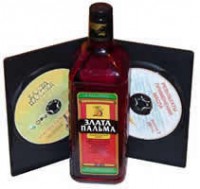 "Tradegroup" Ltd. — is the basic distributor on realization the unique nutritional, full of vitamins, medical, preventive product - Red Palm Oil - and also Tea Tree Oil on the russian territory, in the foreign countries.
Red Palm Oil is made in Malaysia by the company "Unitata Berhad" and is delivered on the direct contract with Ltd. "Palm Oil Group" to Russia since 2003.
Ltd. "Palm Oil Group" is an exclusive distributor on realization of palm oil "Zlata Palma - Exclusive"® in Russia and the CIS countries till 2014.
Red Palm Oil is 100 % natural product without preservatives and cholesterol, rich source of natural vitamins (provitamin "A", vitamin "Е" and Q10) and represents the unique vitamins' complex, allowing in workmanlike manner to maintain the health of the person for long years, and this favorably distinguishes it from different sort of synthetic vitamin additives.
Unique properties of this oil allow to use it internal (add to food) and also as an external medical drug, it is irreplaceable at rehabilitation of patients after operations and for fast recovery of an organism of the person after stress and working load.
Red Palm Oil " Zlata Palma"® has a high efficiency at preventive measures and treatment of diabetes, diposity, gastroenteric and ulcer diseases, atherosclerosis, stenocardia, myocardial infarction, etc., skin diseases, arthritises, diseases of eyes (cataract, etc.), and also protect from cancer ( throat, lungs, mammary gland, stomach and direct gut), strengthens immune system, promotes clarification of blood vessels from cholesterol and prevention of blood clots formation, thus, considerably lowering risk of cardiovascular diseases, and also slows down process of organism's ageing.